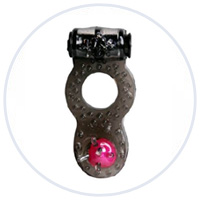 Double Dipper Cock Ring
LONGER ERECTION FOR HIM (FREE)
This vibrating cock ring will use the pleasure nub to stimulate against the taint or anus. It will also add the benefit of a longer lasting erection for prolonged sexual play. This cock ring offers one-size-fits-all and is designed for one time use.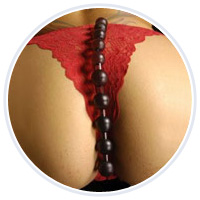 Thai Anal Beads
ANAL PLEASURE FOR COUPLES (FREE)
These Thai Anal Beads are 11 inches of pleasure for you and your partner. They have a flexible string so that they can be inserted and pulled out easily.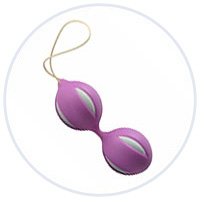 Silicone Luv Balls
PLEASURABLE SEXUAL MOMENTS (FREE)
When using these Purple Luv Balls women are not only able to use simple movements for stimulation, but they will get the added benefit of vaginal strengthening, which can be key to more pleasurable sexual experiences.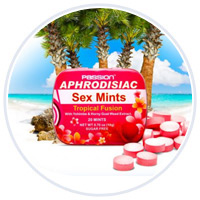 Tropical Fusion
APHRODISIAC SEX MINTS (FREE)
With an ingredient blend that includes horny goat weed, yohimbe, and maca powder, these mints are designed to give both men and women a boost of sex drive that could make an 'all-nighter' a reality. These mints are stimulants that will give a charge to the libido.