Orgasm From Penetration: How to Find Your G-Spot
How to orgasm from penetration: Find your G-Spot
The spine-tingling, earth-shattering female orgasm.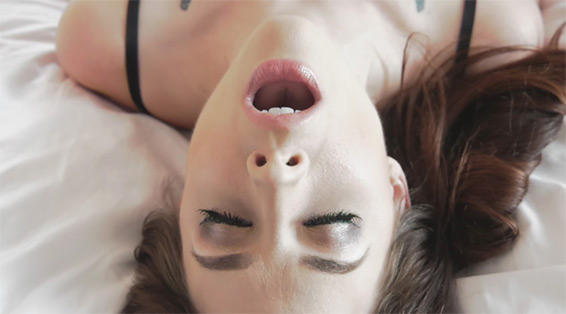 So desirable, yet still so misunderstood.
Recently there has been a focus on clitoral orgasms in the media, with many claiming that most women require clitoral stimulation to orgasm and that most cannot orgasm from penetration alone.1
We are going to demonstrate how this claim has been exaggerated and that most women can orgasm from penetration thanks to their G-spot.2
While lately the G-spot has been forgotten and brushed aside in favour of the clitoris, there is no need to worry because we are going to explain not only how to find your G-spot, but also how to successfully stimulate it to orgasm, both on your own during masturbation and during sex with a partner.
Why should I want a G-spot orgasm when I have my clitoris?
Clitoral orgasms feel amazing but G-spot orgasms have a magic that is all their own. Discovering greater penetrative pleasure isn't about conforming to society's standards or trying to be a partner's ideal, it's about your fulfillment.

For many women, these intense orgasms can be the key to learning how to squirt.
While this is a "naughty" fantasy for many women and men, squirting orgasms can also increase intimacy with your partner. If you're interested in squirting for yourself or as a treat to your partner, read on!
How good are G-spot orgasms?
Those who know (women who have already discovered how to stimulate their G-spot and experience both clitoral and vaginal orgasms) report that penetrative G-spot orgasms provide a different, "deeper and more whole body orgasm".3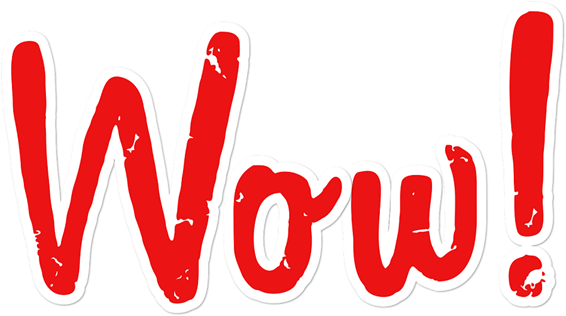 For many women, a G-spot orgasm can be even more pleasurable than a clitoral orgasm.3
How can G-spot orgasms allow you to squirt?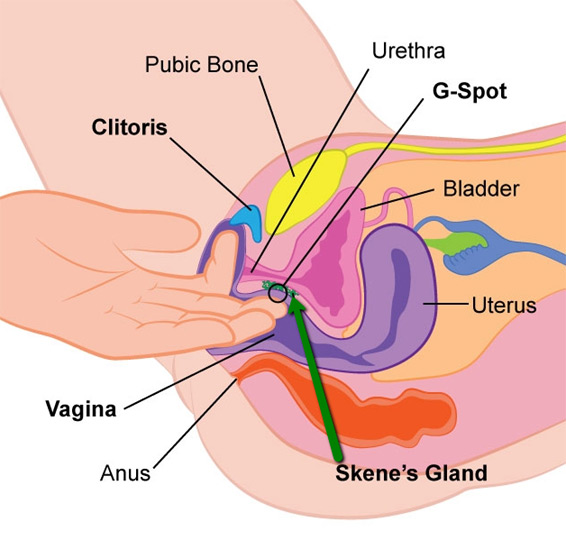 If you want to experience female ejaculation or 'squirting', as it is better known, then G-spot orgasms are the way to go. Stimulating your G-spot is the easiest way to experience female squirting, as it can cause the Skene's gland to fill with fluid.4 This is often associated with a 'need to pee sensation', but is actually a sign that you are close to squirting.
If you relax, breathe, and let go while remaining immersed in the sexual moment, you can learn to confidently release the fluid, unlocking intensely satisfying G-spot orgasms. The key here is to focus on pleasure and to boldly "let go." Towels are encouraged.
How can G-spot stimulation increase intimacy?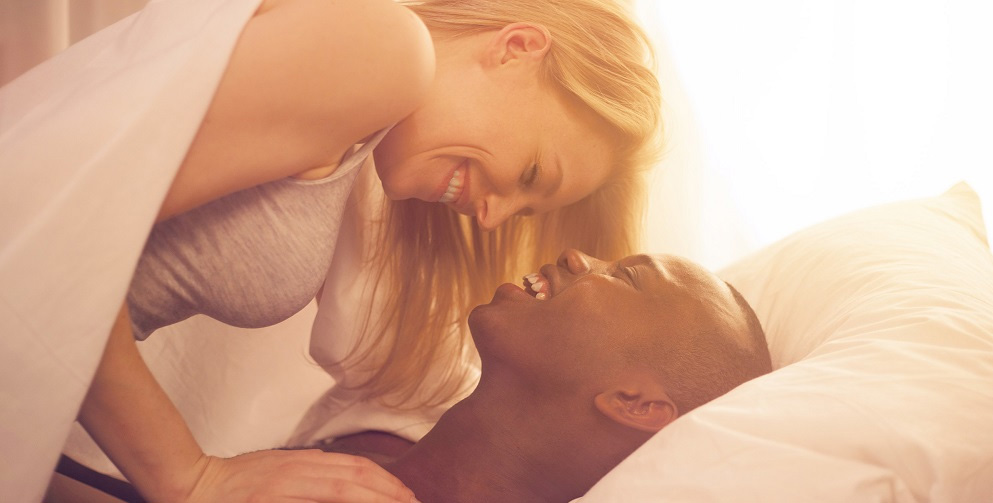 Penetrative orgasms are perfect for feeling close to your partner during sex. They allow both partners to experience sexual pleasure at the same time and enable mutually pleasurable positions with more eye contact.
There is nothing quite like the intimacy of looking into your partner's eyes while they orgasm.
In addition to reading body language and sound, facial expression can help you work out how much pleasure your partner is experiencing and if they are near orgasm, so you can adjust your technique accordingly.
When women have mastered G-spot orgasms, both partners can experience intense pleasure at the same time during penetrative sex, whether that is via penile-vaginal sex or through use of a double sided dildo, or a strapless dildo. You may even experience a simultaneous orgasm at times.
We've seen a lot of progress in the last few years with more research and consideration given to female sexuality. Women have been taking charge and getting orgasms, however, the bulk of this attention seems to be centered squarely on the clitoris.
Why is everything about the clitoris these days?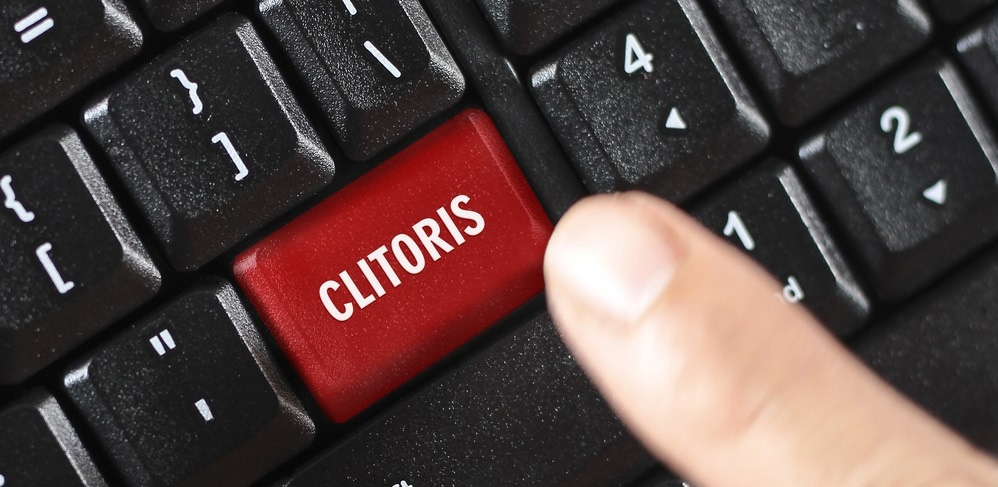 It is a fact that many women prefer clitoral stimulation and find orgasm easier to achieve through this method.10 However, as with any new wave of progressive thinking, we can sometimes take it too far.
You may have noticed a significant increase in news encouraging more attention for the clitoris in sex, based on the statistic that 75% of women cannot orgasm from penetration alone.11
We are delighted that greater attention is being drawn to the plight of the clitoris. At first this might make women who do enjoy penetrative orgasms feel lucky, but as this figure is shouted again and again, some women may start to feel they are odd, especially if they actively prefer penetration and find clitoral stimulation isn't as pleasant.
It also means that as an unfortunate side effect, women who do prefer clitoral stimulation may never try to find their G-spot. Isn't it a shame to miss out on a great sexual experience because of a mistaken belief?
Can we really believe that 75% of women cannot orgasm from penetration alone?
Where does this 75% figure come from? It is likely to originate from an analysis of 33 studies over 8 years, reported on by Psychology Today in 2009.
This review highlighted that penile-vaginal intercourse resulted in consistent orgasms for 25% of women. Up to half experienced vaginal orgasm sometimes, 20% experienced orgasms but only seldomly, and only 5% never experienced orgasms vaginally12 meaning that
95% of women DO experience orgasms from penetration some of the time.
So, 70% don't orgasm consistently from vaginal penetration alone in heterosexual sex. This is a far cry from 75% being unable to orgasm without clitoral stimulation.
In reality, this only applies to 5% and doesn't account for women creating their own penetrative pleasure or penetrative sex between same sex female partners.
It is not unusual for research results to be blown out of proportion because it attracts attention: "75% of women unable to orgasm through penetration alone" sounds a lot more dramatic than what the data really shows:
Roughly half of women prefer clitoral orgasms and half prefer vaginal G-spot orgasms.
13
We should value the clitoris, but now we know that about 95% of women do experience penetrative orgasms at least some of the time and more may be capable of it given the right technique.
Rather than ignore it in favour of the clitoris, let's learn how to locate and pleasure the G-spot effectively for a better penetrative experience.
Where to find your G-Spot
Take a look at the following diagram: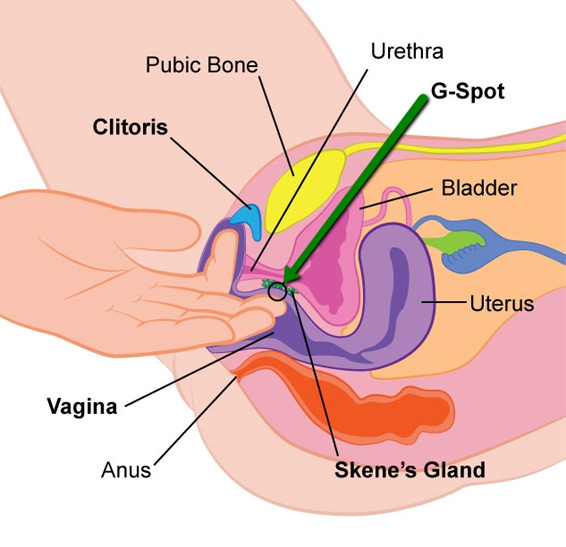 The G-spot is found on the roof of your vagina, just after the opening..
In the past there has been some debate around the existence of the G-spot, but we now know up to 95% of woman can orgasm vaginally and nearly all report this similar area being a source of pleasure, with MRI scans lending support to its existence.14
Every woman's body is different, and the exact location and size of the G-spot may vary. For some it is a ¼ inch and for other up to 2 inches from the vaginal opening.
This natural variation and the fact that we cannot see inside ourselves makes locating the coveted G-spot tricky, but by following our 3 step technique, you will soon locate your precious G-spot.
How to find your G-Spot in 3 simple steps
#1 Lie down & relax.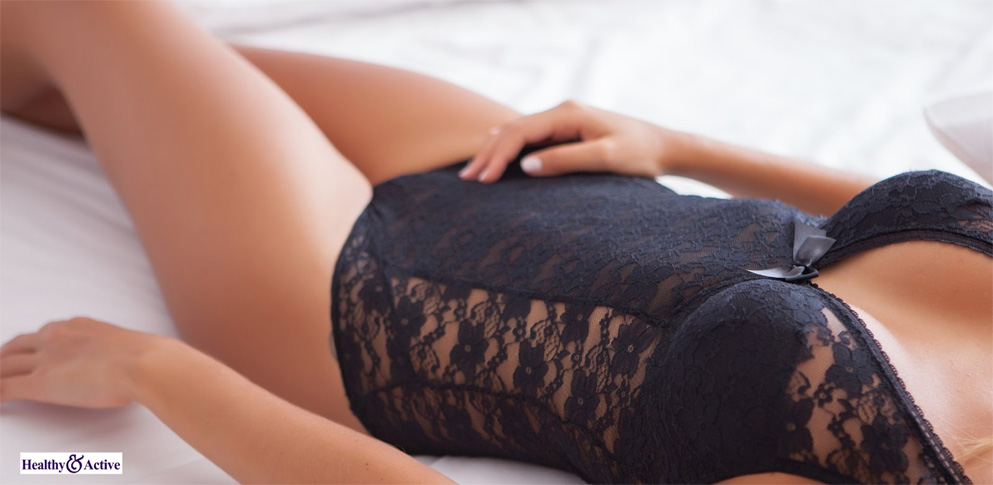 Although you can reach from many positions, we recommend lying down on your back with your legs open and knees bent, as if in prep for a vaginal exam.
#2 Gently touch.
Gently insert one or two fingers, fingertip upwards, into your vagina but not too deep.
#3 Feel the texture.

Run your fingers slowly inwards from the opening of the vagina. You should notice the texture change along the roof of the vagina. At first it is smooth, then bumpy and then goes smooth again. This bumpy area is your G-spot. Some people describe it as a "crest" or having ridges.
If you are still having trouble finding your G-spot make sure you are aroused before you explore, as blood flow to the area can make it more engorged and easier to find.
How to orgasm from penetration.
There are a lot of ways to stimulate your G-spot to orgasm during either masturbation or sex. The three main ways to stimulate the G-spot are:
Manual Stimulation
Sex Toys
Sex Position
How to manually stimulate your G-spot
When it comes to stimulating your G-spot by hand, we recommend inserting one or two fingers into the vagina, fingertip upwards.
Locate the G-spot then bend your finger/fingers gently but quickly in a repetitive motion, as if you are gesturing someone to come over, with finger tips poised on the G-spot. This is the famous "come hither" gesture that you may have heard so much about.
This is one of the most common methods to stimulate your G-spot and women have been using it throughout history because it's cheap and simple.
However, some women struggle to achieve G-spot orgasms manually due to finger/wrist fatigue, and/or cramps, and others due to body proportions.
A G-spot sex toy is the perfect solution, which easy to use and never gets tired, but which one should you choose?
How to Choose the Best G-spot sex toys for you
If you have found your G-spot and would like some help stimulating it, there are numerous sex toys designed for exactly that.
Manual stimulation can do wonders but sometimes a g-spot toy is a major improvement, as they are designed to target the exact area you want and keep going as long as you need.
Types of G-Spot Sex Toys
Dildos:
Dildos are sex toys designed for internal vaginal (or anal) pleasure. They can be shaped like a realistic penis, a smooth phallus, or in a number of other textures and designs. Materials range from plastic and silicone to glass and metal.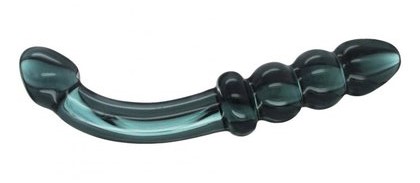 When searching for the best G-spot dildo, be sure to pick one that has a curve, whether it's subtle or dramatic, to target the G-spot. Using a dildo gives your fingers a break, allowing you to more easily create the "come hither" motion with a variety of new sensations.
Now that you know the right shape to search for, it will be easy to shop for your orgasmic new dildo.
Vibrating Dildos: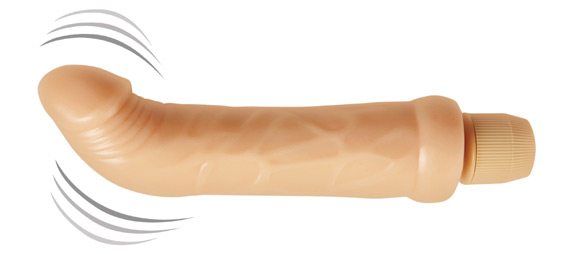 These days there are many dildos that vibrate, for that extra thrill.
If you're already in the market for a dildo, adding a little buzz can provide versatility to your penetrative experiences. Vibrating dildos that maintain that coveted curve offer incredible dual stimulation of the G-spot and a deep throbbing fulfillment.
If that sounds like your ideal sensation, go ahead and get shopping for your personal choice of the ever popular vibrating dildo.
Realistic Dildos: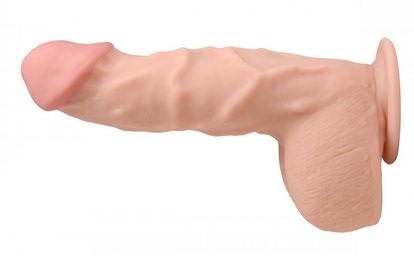 Want the feel of a real penis? Realistic dildos are a superb choice.
Just like the real thing, realistic dildos come in a variety of sizes, shapes, colors & textures. They have a heavier weight, are often made of flesh-like materials, and usually have a lifelike heft and details such as veins and balls. Some are so realistic they even ejaculate!
When choosing a realistic dildo for G-spot stimulation, you may still want to find one that has a curve or a prominent mushroom tip. If you have another shape that you prefer, refer to the positioning guide later in this article for ideal ways to penetrate that pinpoint the G-spot.
If you love authenticity, then shop for realistic dildos to push you to a G-spot orgasm.
G-spot Vibrators:

Specifically designed sex toys like G-spot vibrators in particular have been shown to make stimulating the G-spot much easier because of their distinct curves.
Vibrators that are designed for for internal use can also be used on the clitoris, however, so that when you're not in the mood for penetration or with a partner who offers penetration, you can simply use the vibe externally.
For intense, direct G-spot stimulation you should try shopping the sophisticated collection of G-spot vibrators.
Rabbit Vibrators:

For many women a rabbit offers the best of all worlds.
Rabbit vibrators are some of the most well-known sex toys thanks to the media, as well as their amazing ability to offer two sensations at once by stimulating the clitoris at the same time as the G-spot!
Treat yourself to simultaneous internal and external stimulation with many fun features such as swirling beads, thrusting, rotation, and more.
If all the bells and whistles don't appeal to you and you're looking for a simple rabbit vibe that will offer clitoral and G-spot pleasure, make sure that the penetrating shaft has a curve in the direction of the clitoral stem.
Discover the vast variety of rabbit-style vibrators and find your new BFF!
What are the best sex positions for G-spot orgasms?
If you are hoping to have a G-spot orgasm during penile-vaginal penetration or use of a strap-on or strapless double ended sex toy, then there are a number of sex positions that increase G-spot contact.
Which position works best for you may depend on whether your partner is male or female and, if they are male, what size and shape penis they have. Just as every vagina is different, so is every penis and this is why there are many sex positions that can potentially give you a great G-spot orgasm.
Here are 5 effective G-spot sex positions to help get you started:
The Crab: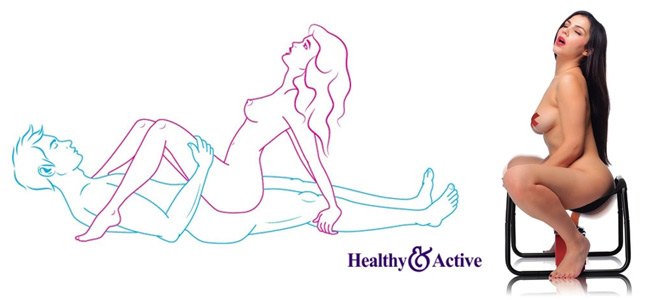 Frequently best for women who use strap-ons or have male partners with average-sized or smaller shafts that are relatively straight 15
The crab position offers a greater degree of control for the female partner. The female partner should be positioned on top with legs forwards supporting her weight much like a crab:
The legs being forward, in front of the partner's shoulders and spread apart will open up the vagina, widening your G-spot area. You can then easily pull yourself forwards and back to create the grinding sensation against your G-spot.
Rear Entry: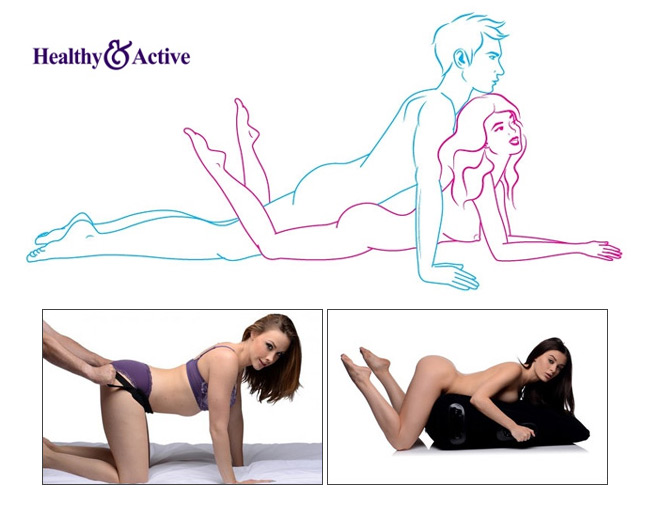 Frequently best for women who use strap-ons or have male partners with average-sized or smaller shafts that are relatively straight
Rear entry is popular for G-spot orgasms because the penis depth can more easily be controlled with the tip directly facing into the G-spot rather than the cervix:
There is nothing to worry about if your partner has a smaller than average length penis because the G-spot is not located deep in the vagina but just after the opening, so most positions will work well for you.
If you are using a strap-on with a female or male partner these positions work well too but remember some strap-ons are made from firmer materials than human flesh. This means they can be less flexible, so be more careful if you are trying a new position with your strap-on. Go slow at first to avoid slipping and hurting your partner.
The Butterfly: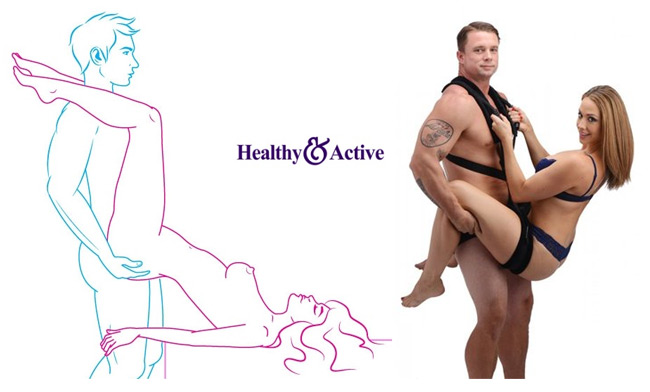 Frequently best for women who use strap-ons or have male partners with average-sized or larger shafts that are straight or curved upwards
If your male partner has a larger penis you may find they are missing the G-spot too much with full penetration but a change in position can put it right. The butterfly position enables greater control of the penis depth by using the women's legs.
The penetrated partner should lie on her back on a firm, elevated surface with knees bent. The penetrating partner should stand and either he or she can hold her thighs. Closing the thighs minimises penetration slightly and spreading maximises it so you can tweak and alter depth until it is perfect for your G-spot.16
The Sniper: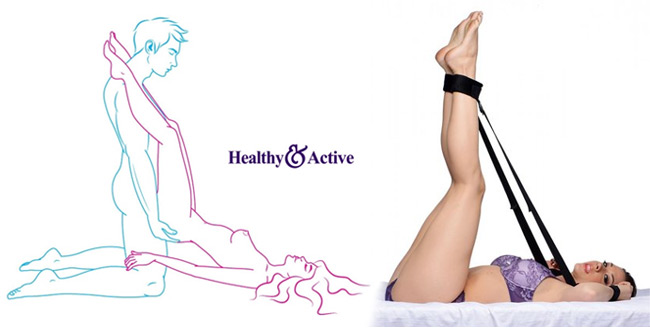 Frequently best for women who use strap-ons or have male partners with average-sized or larger shafts that are straight or curved upwards
The sniper position is a variation of the butterfly. The penetrated partner's legs should be closer together with the option of the bottom further elevated for extra directional control:
This will be useful for an especially long penis because closed legs should slow and control depth and speed of penetration.
The T:

Frequently best for women who have male partners with penises of any size that curve to the side
When it comes to male partners with curved penises it all depends on direction of curve. Rear entry is beneficial for downwards curves, the crab or missionary will work for upwards curves but if you have a slight sideways curve try out the T position 17:
The female partner should lie on her back with her legs spread. The male partner should lie perpendicularly, straddling her legs between his own. It can be a little complex for first timers but if you persevere and follow what feels good you should achieve that G-spot orgasm in no time.
Don't be shy, be confident when seeking out your G-spot orgasm
If you have yet to experience a G-spot orgasm, it doesn't mean you can't; it only means you haven't learned how yet. Don't worry, it gets easier as time goes by - Women tend to have more orgasms as they get older18 thanks to greater comfort in their own bodies and abilities.
Be persistent and unhurried in your search for the G-spot. If you are calm and aroused, you will find it easier to locate & pleasure.
Take your G-spot orgasm to the next level
Now that you have a map to your G-spot, you are well on your way to discovering the magic of G-spot orgasms.
If you have already mastered G-spot orgasms, you may want to take it to a new, even more intense level. Sex toys can offer greater pressure, greater precision, and a whole realm of new stimulation for your G-spot, so why not kick it up a notch and choose the one that's right for you from our extensive selection.
Happy G-spot hunting.
Resources
1.https://www.bellesa.co/collective/article?id=343/lets-stop-calling-everything-that-actually-gets-women-off-foreplay
2.https://www.lehmiller.com/blog/2013/2/1/sex-question-friday-what-percentage-of-women-reach-orgasm-fr.html
3.https://www.dailystar.co.uk/love-sex/611856/What-is-a-vaginal-orgasm-g-spot-orgasm-difference-clitoral-orgasm
4. http://gspotgirl.com/how-to-pleasure-your-g-spot/
5. https://www.thoughtco.com/lets-talk-about-the-orgasm-gap-baby-3026207
6. https://onlinelibrary.wiley.com/doi/abs/10.1111/jsm.12669
7. https://www.esquire.com/lifestyle/sex/a5943/average-sex-time-0709/
8.https://www.pinknews.co.uk/2017/02/23/lesbians-and-bi-women-are-having-better-sex-than-their-straight-counterparts/
9. https://www.womansday.com/relationships/sex-tips/a5144/10-surprising-facts-about-orgasms-111985/
10.https://www.bustle.com/articles/34770-how-long-should-it-take-a-woman-to-come-how-to-stop-worrying-and-start-orgasming
11.https://abcnews.go.com/Health/ReproductiveHealth/sex-study-female-orgasm-eludes-majority-women/story?id=8485289
12.https://www.psychologytoday.com/gb/blog/all-about-sex/200903/the-most-important-sexual-statistic
13.https://www.lehmiller.com/blog/2013/2/1/sex-question-friday-what-percentage-of-women-reach-orgasm-fr.html
14. https://obgyn.onlinelibrary.wiley.com/doi/full/10.1111/1471-0528.13864
15. http://badgirlsbible.com/how-to-find-your-g-spot
16. https://www.bestsexpositions.com/man-on-top/butterfly/
17. https://www.penetric.com/curved-penis-sex-positions-women/
18. https://www.medicaldaily.com/female-orgasm-gets-better-age-how-confidence-helps-you-have-best-sex-your-life-418380